the intelligent planning and steering tool
Experience our solution suite to enhance your entire planning, value creation process!

Flatplanning & Pagination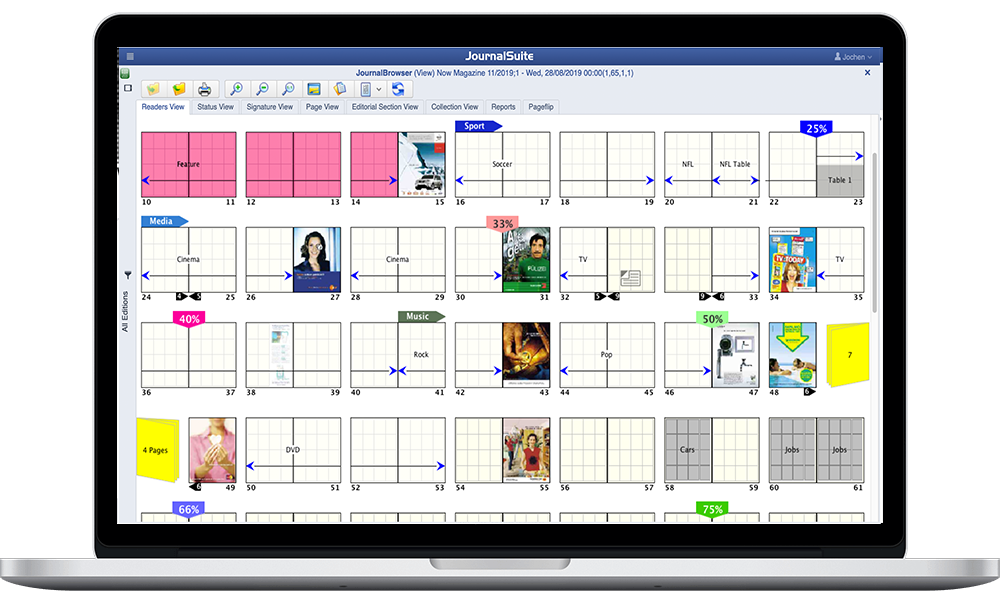 Create your flatplan for your print publications considering adverts, inserts, templates and individual layout of every single brand.
Link all internal departments, external parties and systems by using interfaces and providing realtime data.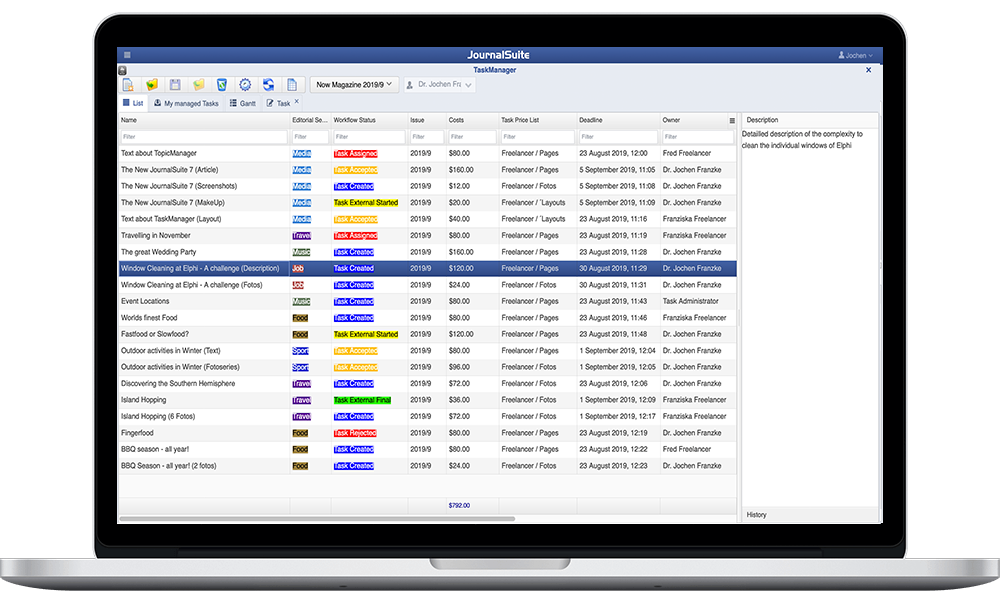 Manage editorial concepts, ideas and related material, information and assign them when necessary to a certain issue.
Manage all your deadlines and synchronize them with different systems and assign tasks to external contractors.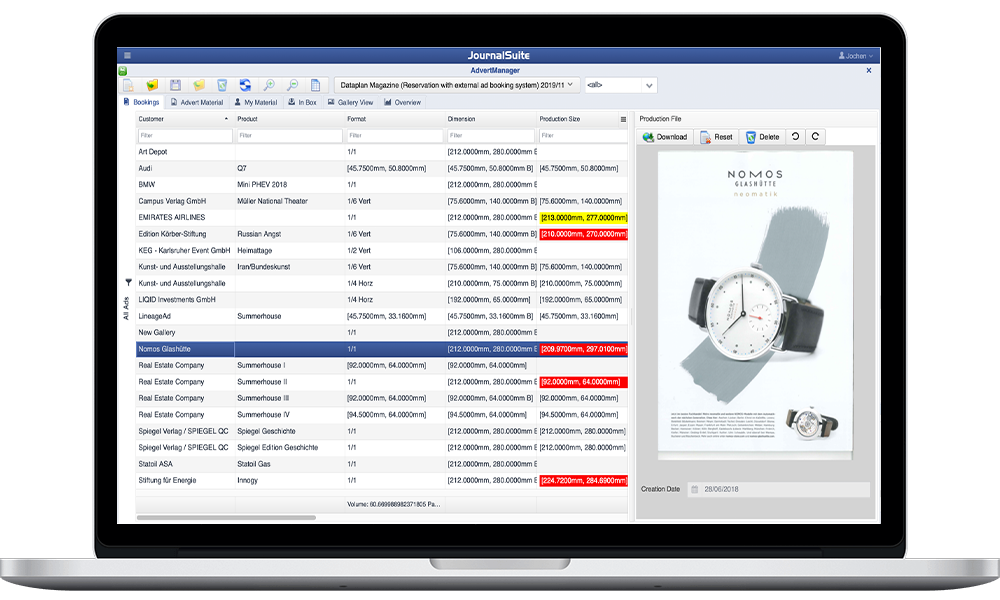 Collect and manage your adverts in the most efficient way considering the respective status and customer preferences to maintain satisfaction.
Visualize ads in the flatplan and pass ad material on to your layouters. Provide an easy to use portal to your customers to upload their ads.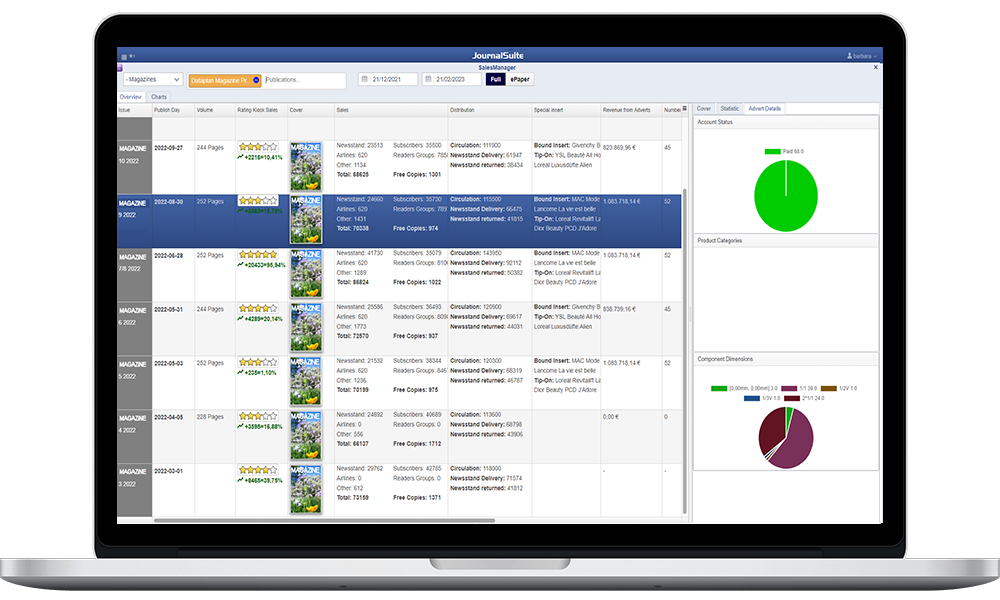 Analyse the success of your brands, publications and titles across different markets and learn for the future.
Monitor the production process and create transparency. Create your own dashboard and diagramms to boost potentials.