the intelligent planning and steering tool
Experience our solution suite to enhance your entire planning, value creation process!

Flatplanning & Pagination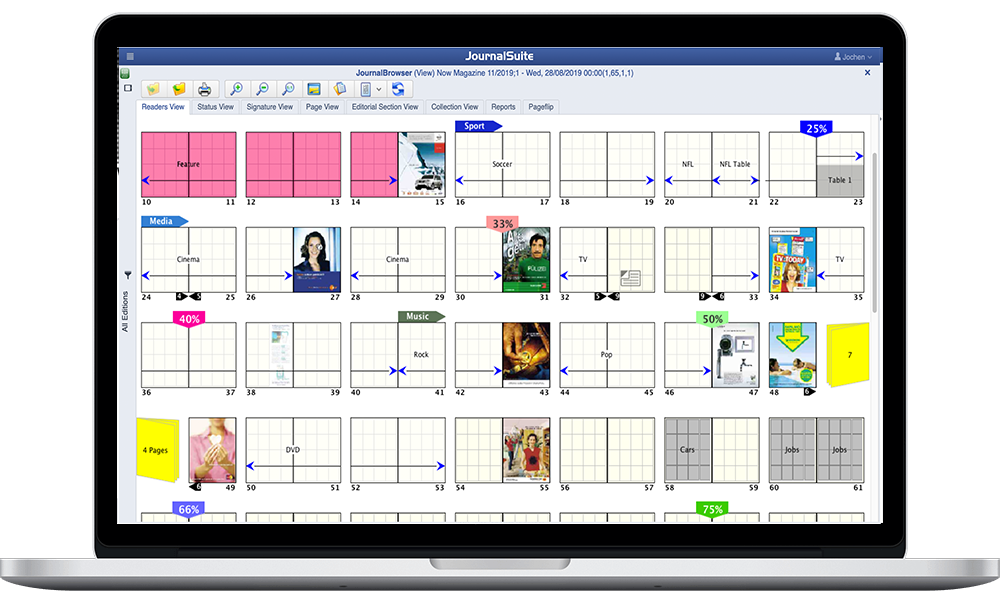 Create your flatplan for your print publications considering adverts, inserts, templates and individual layout.
Link all internal departments, external parties and systems by using interfaces and providing realtime data.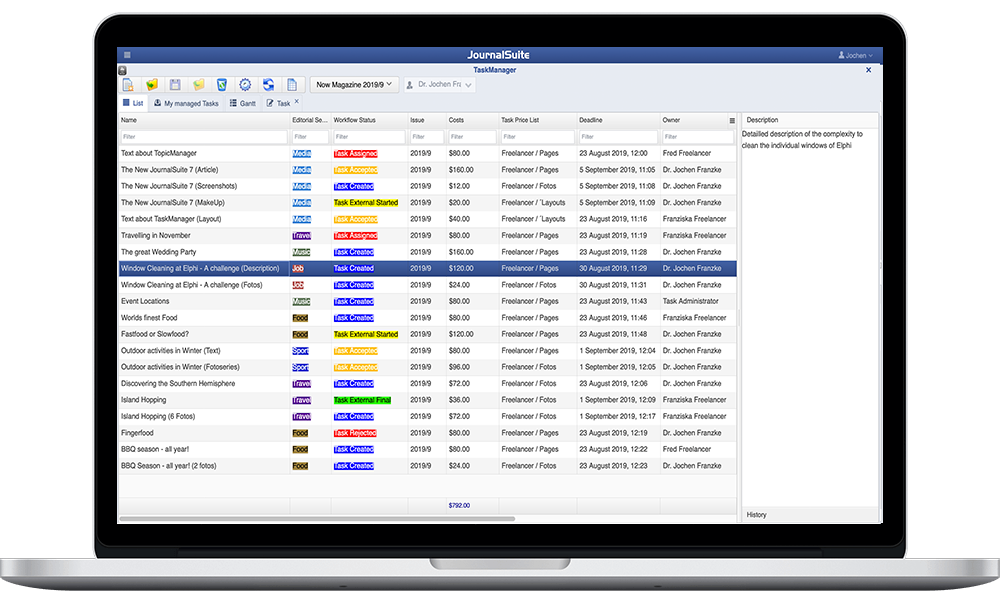 Manage editorial concepts, ideas and related material, information and assign them when necessary to a certain issue.
Manage all your deadlines and synchronize them with different systems and assign tasks to external contractors.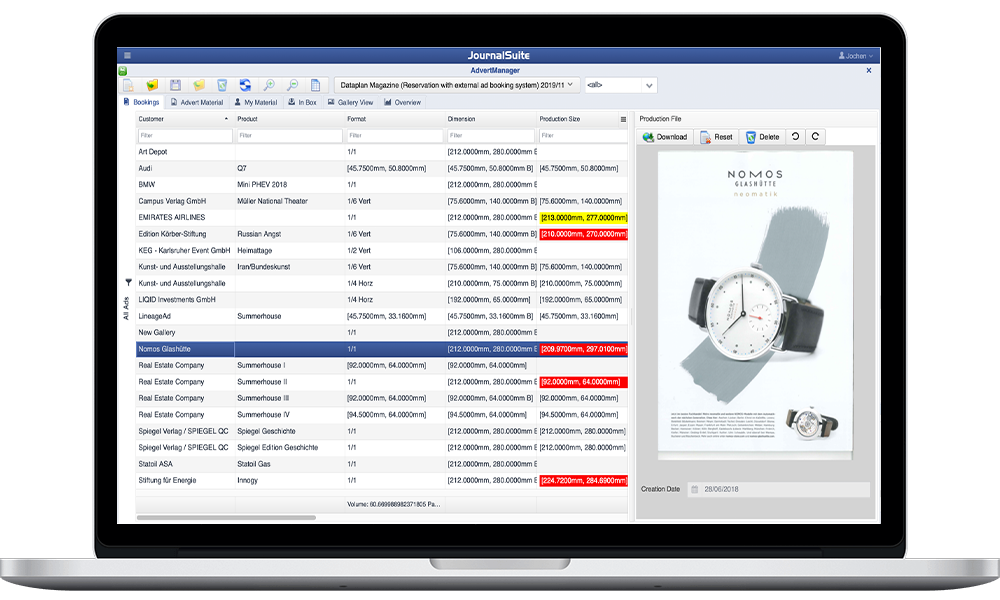 Collect and manage your digital and print ads in the most efficient way considering status and customer preferences.
Visualize and connect ads with your booking. Provide an easy to use portal to your customers to upload their ads.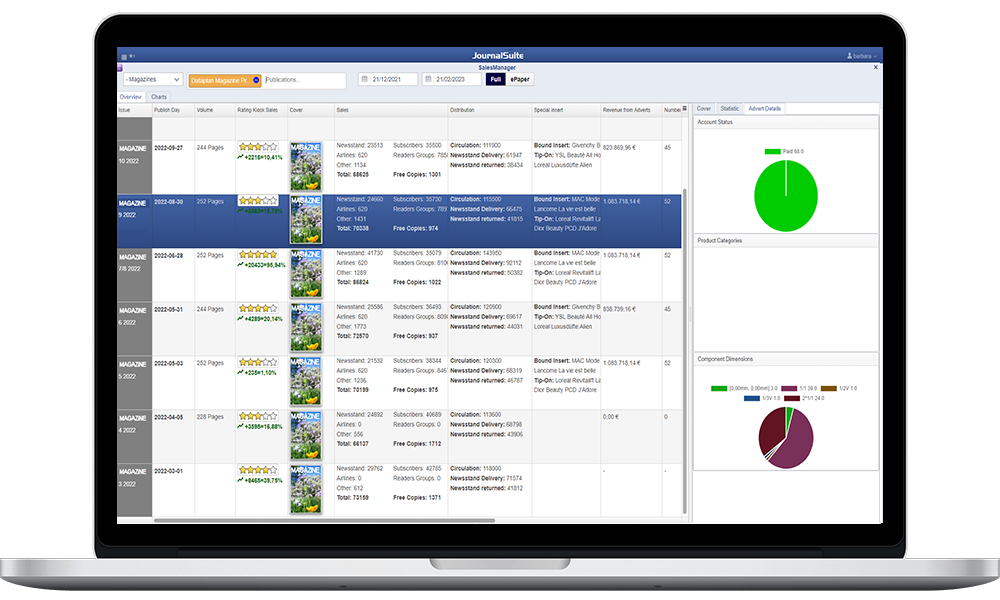 Analyse the success of your brands, content and publications across different markets and learn for the future.
Monitor the production process and create transparency. Create your own dashboard and diagramms to boost potentials.
We serve customers from different industries around the world!
ADPortal
for print and digital ads
Provide a portal to your customers to deliver their ads
in a very easy and efficient way for you and your customers.
How do you send your pages to your printer?
Approve and move pages to printer with one click.
Steer your production process across different systems from the JournalSuite.
Do you already know which story to publish?
Stay flexible as long as required and consider, plan and prepare different layouts
on the same place or page until you reached the final decision.
Interfaces to our Partners
We exchange data for our customers for example with
Our customers work with us to ...
... to maximize their profit!
How we help our customers to accelerate transformation:
We are digital transformation experts!
We provide intelligent digital tools and services to create change that matters to be ready for the future. We help companies across different industries to reach their strategic goals. With our people we serve more than 130 customers in 25 different countries for now more than 40 years.